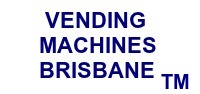 Contact Vending Machines Brisbane
Here at Vending Machines Brisbane you are welcome to contact us 7 days a week, including public holidays. Our friendly staff are happy to answer any questions you may have. You are welcome to call us on Phone 0402 262 047.
Fill the correct name
Incorrect email
Your message has been sent, thank you!
If you wish to mail us, our Postal Address, po box 1001 Hamilton Central, Brisbane, 4007, Queensland, Australia. All enquiries are handled directly by the owner and managing director of Vending Machines Brisbane. We know your time is precious hence we don't annoy with call centre delays and time wasting answer machines.
Contact Vending Machines Brisbane